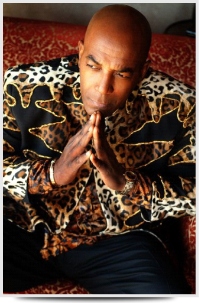 THE ODYSSEY STORY
"The grisly and compelling story of a young man who risked his life for five days amid a storm in the murky waters of the Atlantic Ocean surrounded by sharks. A remarkable testimony of the strength of the human spirit, and a story about the most magical journey: The journey to Freedom."
This fascinating story has been documented by The New York Times, Miami Herald, Houston Chronicles, Newsweek Magazine, EFE, CNN, NBC and more.
The Foreword for The Odyssey Book!
To my mother "Mima" who showed me through her own life actual proof about the power of love to overcome obstacles, to my brother "Mandy" and all my Cuban brothers who have lost their lives at sea in their journey to freedom.
Special thanks to those Beings of light who dwell in the seven and eight dimensions and have been protecting and guiding my life.
A Message from the Author
"True freedom is attained when you are awakened to your mission, you
know the purpose of your existence, pursue it with passion and you
share it with others."
-Pablo Betancourt

PDF Digital eBook:
Softcover Book: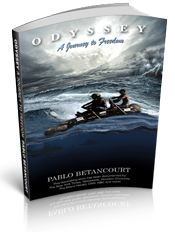 No flash player!
It looks like you don't have flash player installed. Click here to go to Macromedia download page.